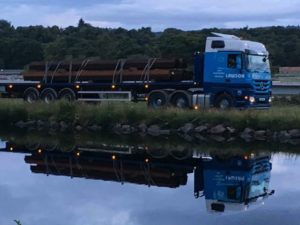 Robert M. Lawson Limited  was founded at Limefield Farm, Bathgate in 1974 by Robert Marshall Lawson.
Robert and his wife Barbara were joined by their son David in the business when he became a full time driver and mechanic in 2007 then their daughter in law Kathleen in 2015 when she became a permanent administrator.
The latest additions to the Lawson family are David's two daughters Rebecca and Ruby who will hopefully follow in the family business.